The pro for carefree driving
The modernly designed building with its spacious showroom is the workplace of Joachim Müller, better known as Jockey. Jockey is a true scooter luminary who enjoys a legendary reputation, especially among Vespa enthusiasts – far beyond the borders of Lower Bavaria. Jockey's customers come from all over Germany and even from other European countries. He has also worked hard to earn this good reputation over the past 25 years. It was in 1996 when Jockey's Boxenstop first opened its doors. Since then, the workshop has developed more and more business areas, making it a true paradise for Vespa enthusiasts. Not only the trade of used and new scooters is part of the business, also in the repair of scooters customers can turn with confidence to the Vespa experts. No matter where it pinches – from the engine overhaul to the change of the cable, Jockey's workshop crew takes care of every job.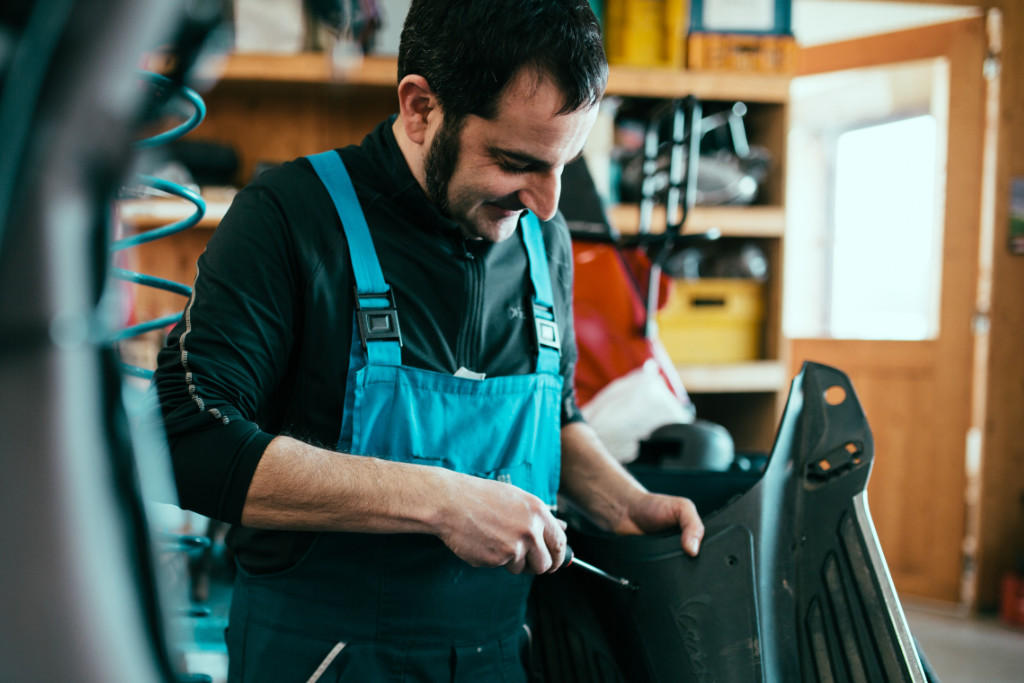 Pimp my Vespa
But Jockey's specialties are clearly conversions, superstructures and restorations of scooters. These projects go far beyond a normal repair, because once the master and his workshop crew get started, the wildest customer dreams come true. Vespas can be embellished with special paintwork, spiced up with classy accessories or undergo a complete engine tune-up, just as the customer wishes. Customers can also count on the expertise of the Vespa professionals for restorations. Once the all-rounders have finished their work, the beloved scooter will shine like it was in its original, if not better, condition.
Well equipped
Trade, repair, conversions and superstructures, restorations: It is this comprehensive craftsmanship that makes Vespa enthusiasts trust in the know-how at Jockey's Boxenstop. The work done is always professional, expert and of the best quality to meet even the highest customer demands. So the next Vespa excursion can come.