The Vespa is one of the best-known scooter types worldwide. The style icon from Italy is still particularly popular among two-wheeler fans.
Lego fans now have the opportunity to recreate the Vespa. For the 75th anniversary, the designer of Lego worked together with the engineers of Vespa. In doing so, they brought out a model to match the original for this anniversary. Via livestream, it was presented to the general public for the first time on Facebook on 24 February 2022. The Lego Vespa 125 is part of the Lego Creator Expert product range and has been available in Lego's online shop as well as in independent retailers and brand stores since 1 March.
Cult scooter with Italian license plate
A total of 1106 parts are used to build this scooter. So a little perseverance and patience are required to fulfil the dream of your own Lego Vespa. It is a challenge, but also a lot of fun. Because here you can build your own Vespa with your own hands, true to detail. For example, the engine cover can be removed to take a look into the heart of the two-seater. In addition, the front wheel is suspended on one side. Other parts, like the original, are the spare wheel and the rear luggage rack, on which there is a basket with a bouquet of flowers. Even the Italian number plate from the production period of the first Vespas in the 1940s belongs to this Lego model. Of course, the helmet must not be missing either.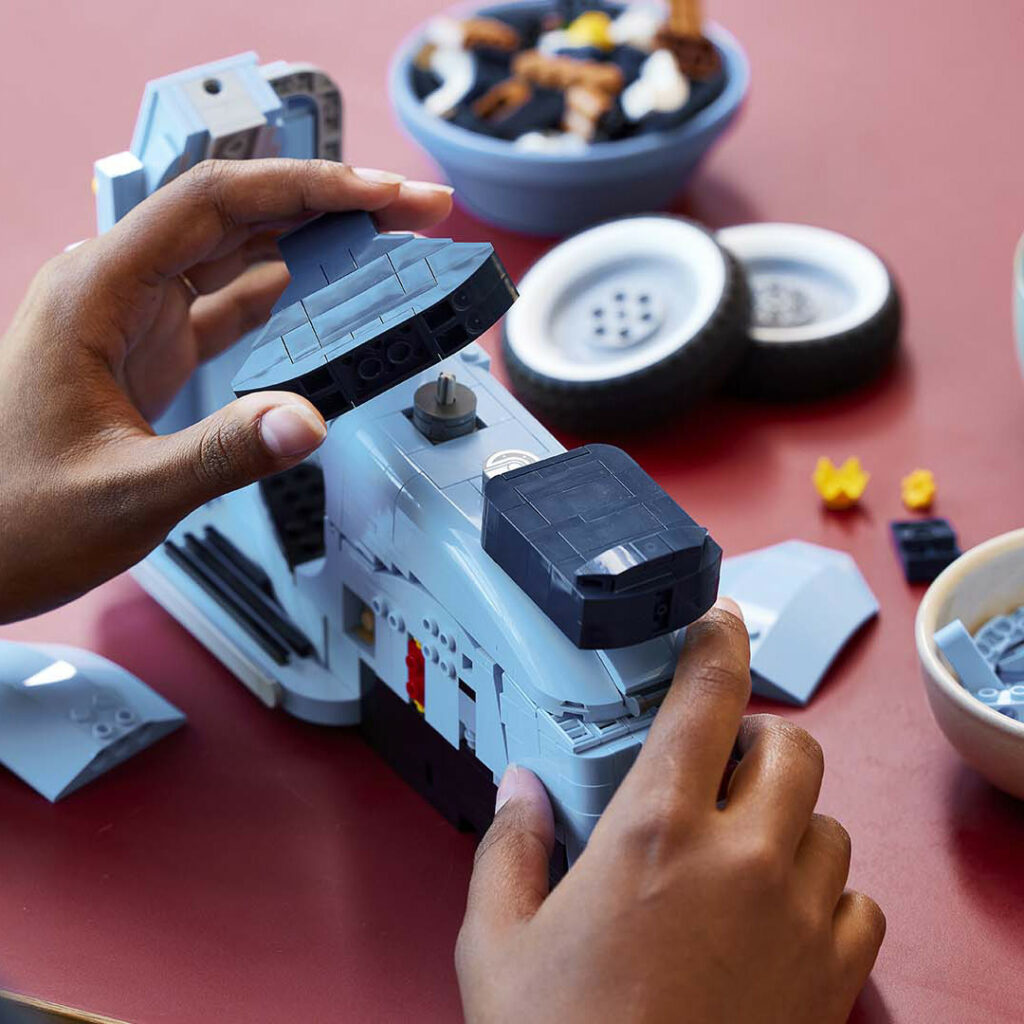 Paintwork and lettering like the original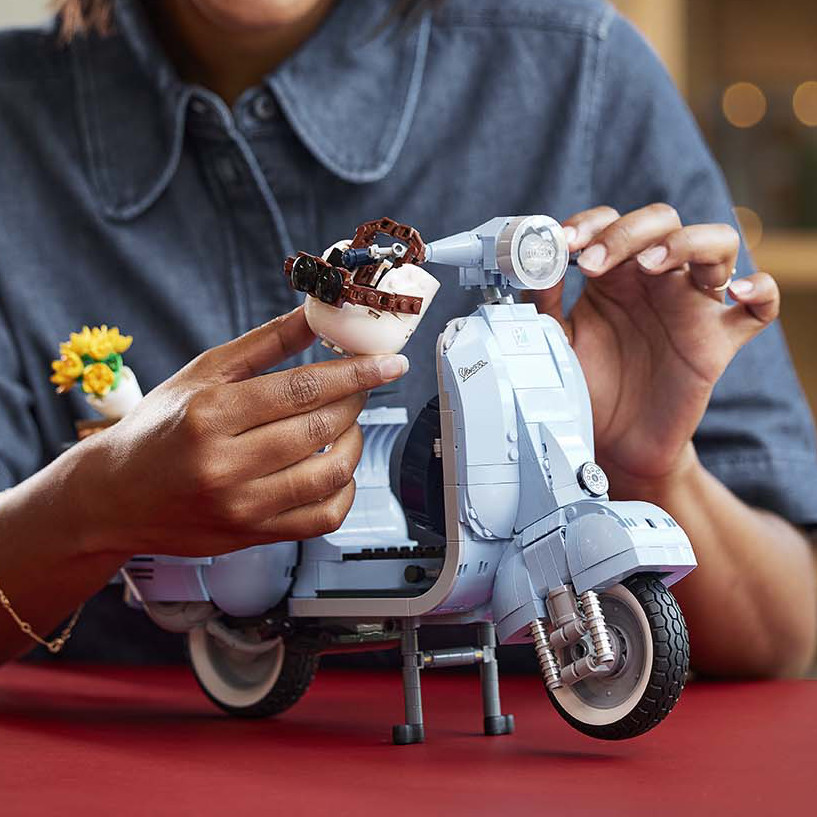 Once all the parts have been assembled, you can continue tinkering. Because ten stickers are also part of this unique Lego experience. They give this scooter the face it has in its original size. Some of the stickers also feature the distinctive Vespa lettering. The emblem of Piaggio, the manufacturer of this two-wheeler, can also be stuck on. It rounds off the overall appearance of the scooter, which is in the light blue pastel colour. This colour variant is also one of the paint schemes from the early years of the original. Lego uses this colour very rarely, which makes the model even more unique. The model scooter is 35 centimetres long and 22 centimetres high. For adults, the Vespa 125 is the perfect building fun and can also be placed anywhere, such as in the living room or office, thanks to a functioning stand. The box is 48 centimetres wide, 28.2 centimetres high and 9.1 centimetres deep. The two-wheeled model costs 99.99 euros and is not limited.
Cover picture source: www.vespa.com