Taking a closer look at the grips of a conventional motorcycle compared to a Modern Vespa, some differences do stand out. And of course, this affects some attachments and features that most manufacturers simply produce for the large market, not paying attention to minor size differences.
Conventional handlebar end mirrors are originally designed for motorcycles and are not necessarily suitable for mounting on Vespa handlebars. Although there are ways to adapt the mirrors on the scooter, however, the mirrors still have significant potential upwards. With the SIP SERIES PORDOI handlebar end mirrors SIP provides mirrors that are perfectly suited for use on the Modern Vespa.
Directly at first glance, a big difference in design is noticeable. The individual components such as the mirror head and mirror arm are CNC milled from aluminum and then anodized or chrome-plated. The mirror head is individually adjustable via the ball joint.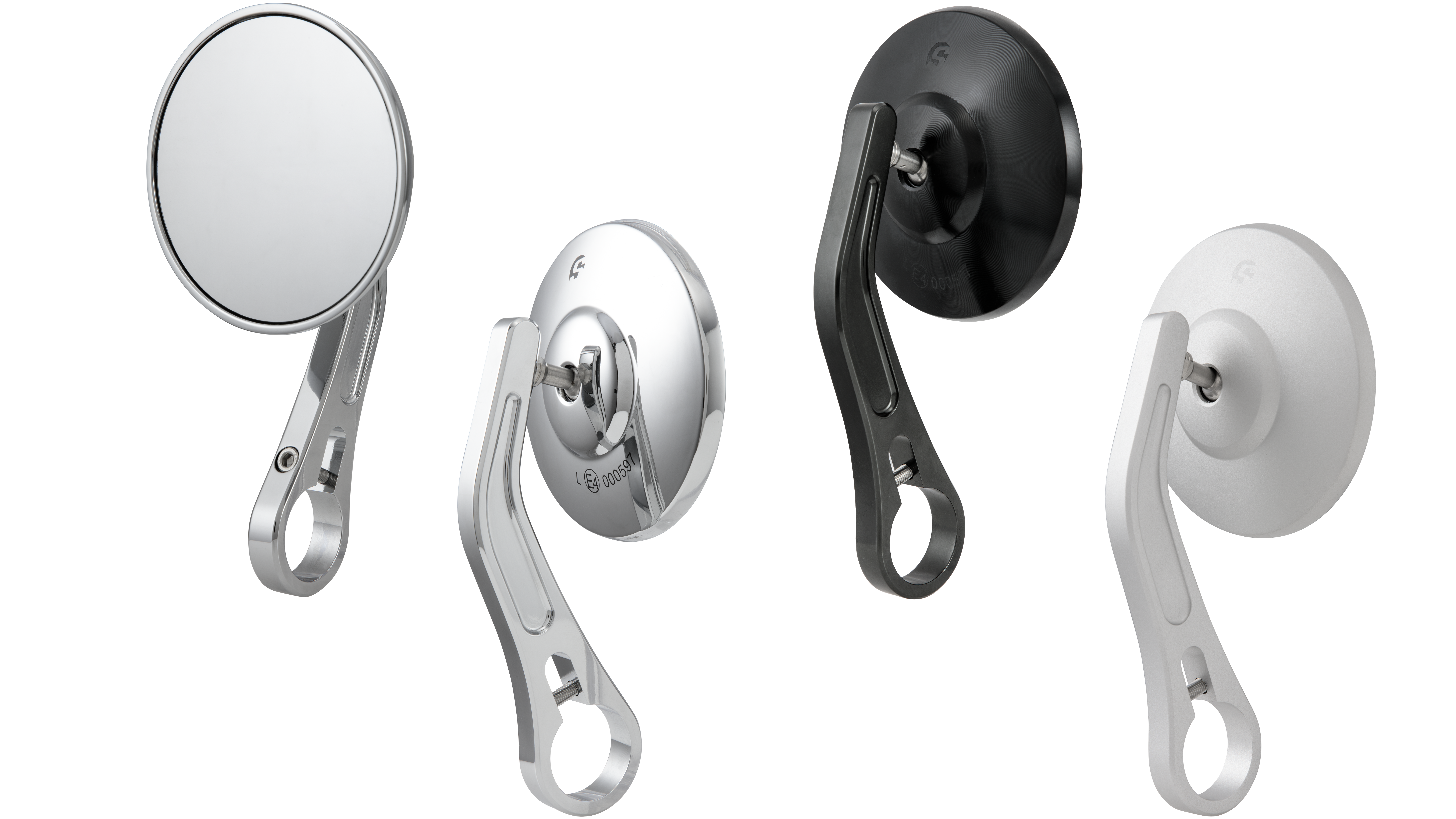 With the additional screw for fastening the mirror to the handlebar end weight, the handlebar end mirror gets an extremely stable hold – twisting while driving becomes almost impossible. Due to the massive mirror arm, less vibration of the vehicle is transmitted to the mirror – a good view to the rear is possible even at higher speeds.
For legal operation in road traffic, the E-mark on the mirror is virtually mandatory. Depending on the year of manufacture / vehicle class, etc., the specifications differ, but to be on the safe side, our handlebar end mirrors have the E-number as standard.
The mirrors can be mounted very easily and quickly with the mounting kit. Who does not want to do without the heavy bar end weights, the mirrors can be mounted with the SIP SERIES PORDOI bar end weights.