On August 2, 2023, the MEP and chairman of the Junge Union Bayern: Christian Doleschal visited us as part of a summer tour. This included state parliament member Alex Dorow, JU district chairman Marian Cammerer and assessor Lukas Besel. They were guided through the house by Alex and Ralf, the bosses of SIP, and were allowed to take a look behind the scenes of the SIP Scootershop.
Anecdotes, PVs and petitions
The gentlemen of the house explained the background of SIP and how the combination of mail order, product development, flagship store and affiliated Siperia came about. German bureaucracy, European regulations, supply chains and rising costs were also addressed. The origins of the store are like something out of a picture book, as the beginnings in the basement and garage in the family home lend themselves to an entertaining history lesson.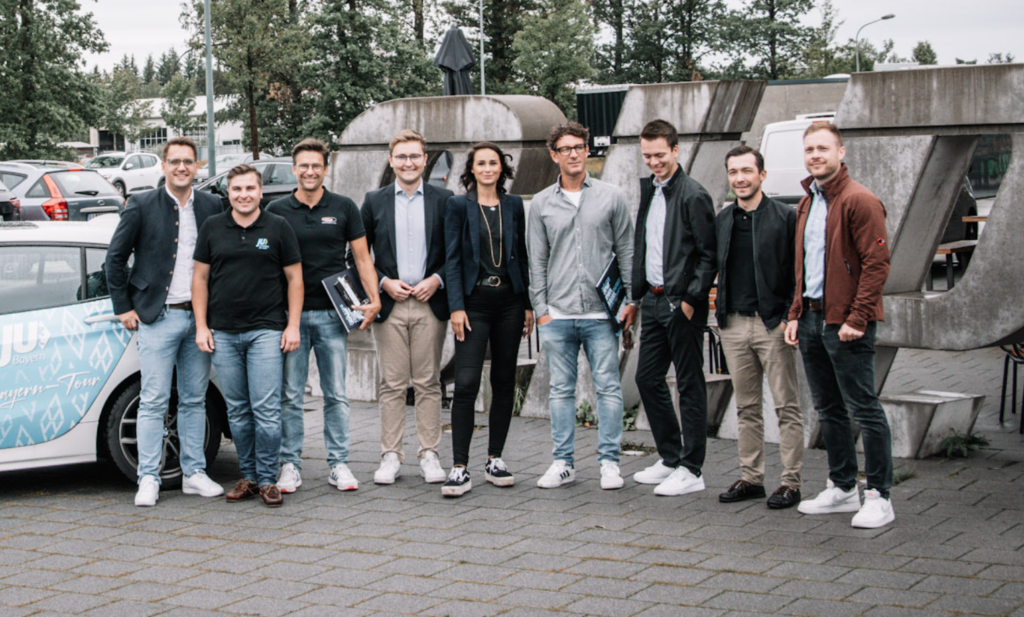 The important and serious topic of photovoltaics was also discussed, because there the SIP Scootershop is currently experiencing scenarios that may well fulfill some clichés. For example, the local plant could feed a lot of electricity into the local grid, but the connected node does not pack the amount at all. Sustainability and energy efficiency look good on paper, but don't really work in practice yet.
The petition to the german parlament to limit the maximum permissible speed for mopeds with an engine capacity of up to 50 cc, or for e-scooters, is also currently hanging in the air. Well over 50,000 signatures have been collected, but no elected official can be found who is willing to accept them. The member of the german Bundestag Michael Kießling from the local constituency is also shirking the personal handover, which would only have a purely symbolic character. The visitors understood the problem of course, but could not offer any concrete help in a hurry.
At the end there was still tasty pizza meal in the SIPERIA, in order to round the attendance of the MEP Christian Doleschal comfortably off. The public interest on the part of the politicians is gratifying and clearly encouraging for the SIP team.
Source: SIP-Scootershop.com/blog