Since its market launch in 1948, new model series of the 125cc Vespa have been introduced time and again. The classic visual elements are repeated and show a beautiful new tradition for riding fun. However, the technology moved with the times and was continuously modified and updated.
Technical features
The 125cc models offer riders a modified engine to Euro 5 standard, more power and also more comfort. The four-speed gearbox is reminiscent of older models, but it gets you through traffic quickly. Thanks to an automatic start-stop system, the combustion process stops. When the accelerator is pressed again, it starts up again. The engine is a three-valve motor with an average of 11 hp. Sporty versions have a little more and entice you to ride.
What makes the Vespa 125 special
You can quickly recognise a Vespa with its Italian chic. The narrow upholstery is comfortable to sit on. The legs have enough space on the footboard and the 12-inch tyres roll sportily through the city. In damp conditions, drivers are also warned when a traction control warning light comes on and less throttle is applied. Fuel consumption is 2.4 litres per 100 kilometres. The Vespa can reach a top speed of about 98 km/h, so that even somewhat longer distances can be covered quickly. It is also light with an unladen weight of 125 kilos, but still robust enough to carry a maximum weight of 340 kg.
This is how widespread the Vespa 125 is
The successful model was offered from 1948 to 1969 and still enjoys great popularity today. Visually, the Vespa is still reminiscent of the bygone era and looks like a designer piece, but the technology has all been modified. This guarantees riding fun for riders all over the world.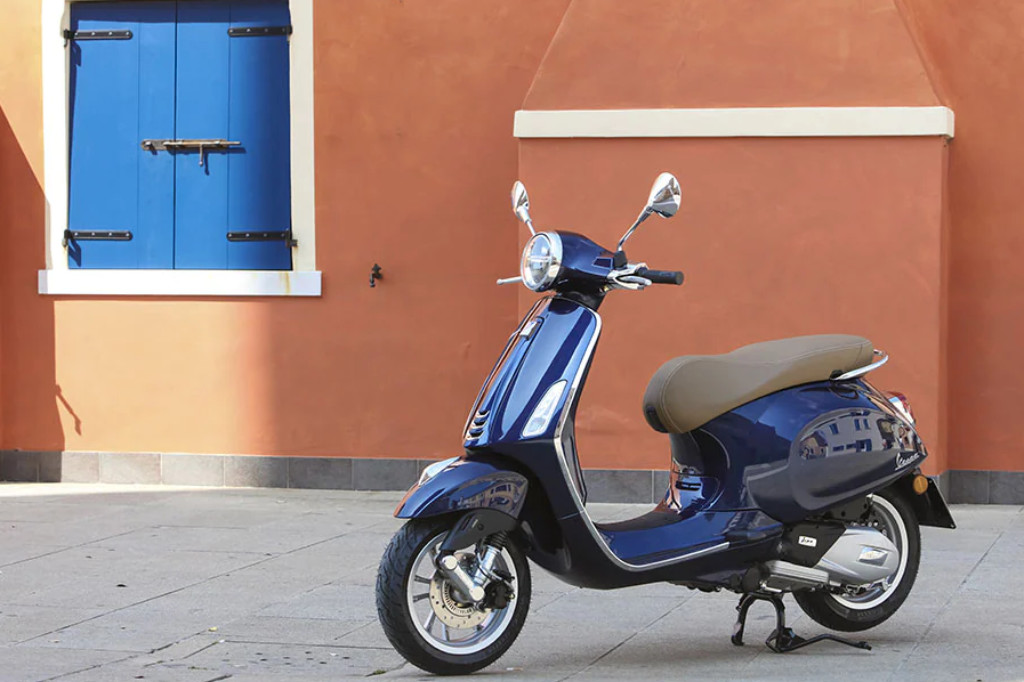 These models are available
Vespa currently has a total of nine 125cc models in its range. But here, too, it's worth taking a closer look. Even though the 125s are similar, they are very different in character. For example, the latest model is the Primavera, which we look at in more detail in another article. It is available with either ABS or ASR (traction control). A sporty version is the Sprint 125, and if you want more horsepower, the Vespa GTS model is for you.
The LX 125 Touring, which invites you to be on the road all the time, is a joy to ride.
Those who shy away from the price can look for an older Vespa, as quality speaks for itself.
Innovation
The Vespa keeps up with the times and can be connected to a mobile phone via VMP (Vespa Multimedia Platform), which allows communication with the on-board computer.
The price ranges from around 6000 to 8000 euros.
Source cover image: Voxelair, Wikimedia Commons, CC BY-SA 3.0