What could go wrong when refuelling? Quickly drive to the pump, put the nozzle in the tank and fill up. So far, so good. At first glance, therefore, the question posed at the beginning of this article seems more like a rhetorical question. On closer inspection, however, there are some important things to consider when refuelling a Vespa. In the following, some helpful tips and additional background knowledge are presented so that Vespa riders can continue to enjoy riding their scooters for a long time.
Petrol does not last forever
In many circles, there is a persistent rumour that petrol has a long shelf life. In fact, petrol stored in an open container would evaporate completely over time. In the course of this evaporation process, the composition of the petrol also changes. The main reason for this is the composition of various components that have been laid down in DIN EN 228 within the European Union. These substances contained there evaporate at different rates.
In a closed container, the shelf life is about one year. This period is considerably shortened if the container is opened only once. At a temperature of 20 degrees Celsius, this is halved to six months. At a temperature of 30 degrees Celsius, this period is halved again to only three months.
Effects on the operation of 2-stroke engines
The above also has a particular impact on the operation of two-stroke engines, to which all Vespa models before the 1990s belong. The durability is similar to that of pure petrol, even when mixed with oil. However, petrol generally loses about 5% density within five weeks. This causes the petrol-air mixture, which is so important for the carburettor, to decrease from 13:1 to 12.3:1. This makes the mixture significantly "richer", which results in increased consumption and has negative effects on combustion. To avoid oil carbon deposits, hotter spark plugs should be used in these cases.
Care should also be taken to maintain the specified amount of oil in the mixing ratio. In most cases, the ratio is 1:50, i.e. 100 ml of two-stroke oil is added to five litres of fuel. For very old models, this ratio can be much higher.
Tips and tricks for prevention
Often it is unavoidable to use older fuel. Only rarely, however, does it make sense to completely drain the fuel and refill it. According to various fuel manufacturers, it is sufficient to add 1/3 of new fuel after a longer period of standstill in order to replenish all the necessary components. If the vehicle is to be parked for a longer period of time at constant temperatures, the tank should be left half full. This prevents condensation of water vapour in the tank. Since constant temperatures are often not possible in a shed or garage, it is recommended to leave the tank completely full. This prevents rust from forming. However, new fuel should be added as soon as possible after the next trip. Furthermore, it makes sense to add certain additives at regular intervals. This promotes clean combustion and lower fuel consumption, for example.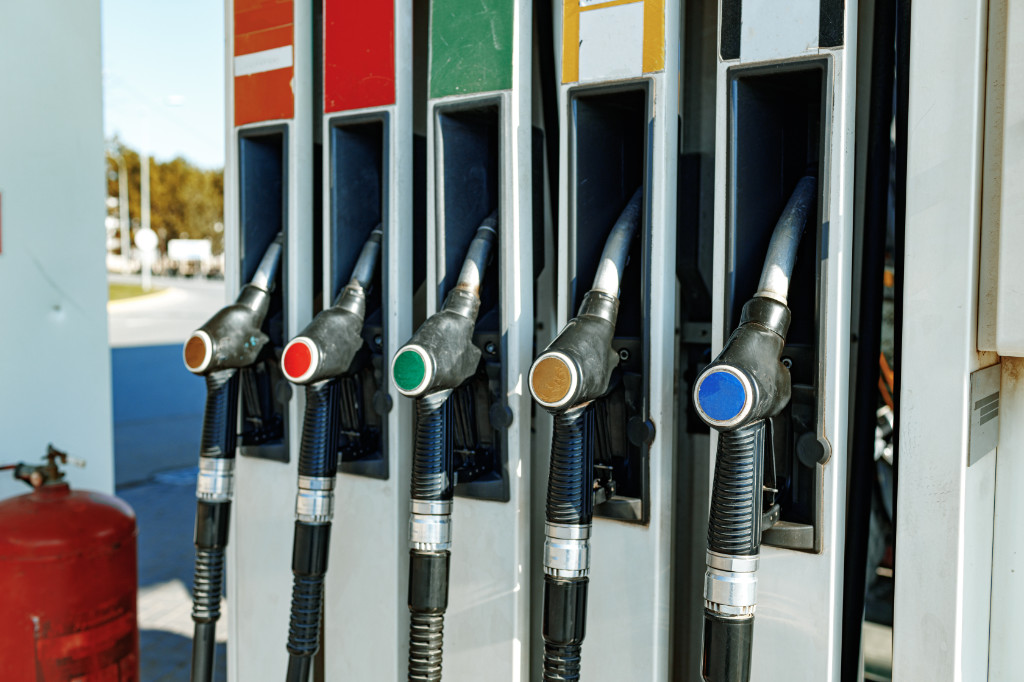 E5 or E10
Another question that causes uncertainty in many respects is whether E10 with 10% bio-ethanol can also be filled into the Vespa. The answer was already provided by Piaggio with the introduction of the fuel in 2011. This stated that all Vespa and Piaggio models from 01.01.2000 onwards can also be filled with E10 without hesitation (no responsibility is taken for the correctness of this information). Even if in Vespa circles there is often still the opinion that the bio-fuel is especially harmful for aluminium parts and seals in the engine, Piaggio has basically refuted this.
It should have become clear from the previous points that the question posed at the beginning was not of a rhetorical nature. These tips, which do not only apply to the Vespa, are very important for a long service life and relaxed riding comfort. With this knowledge, the next visit to the petrol station will be child's play before you set off on your next tour with the Vespa's throaty sound.