Unfortunately, in recent years Vespa has refrained from delivering the practical protective cover for the seat together with the new vehicle. Instead, it must now be ordered separately for a rather high price.
But the SIP Scootershop has not put up with this and offers Vespa fans a top alternative! The SIP protective cover for seat benches is an article specially designed for scooter riders who want to protect their seat bench from dirt and the elements. The own brand SIP always stands for high quality and is a clear recommendation for all scooter fans.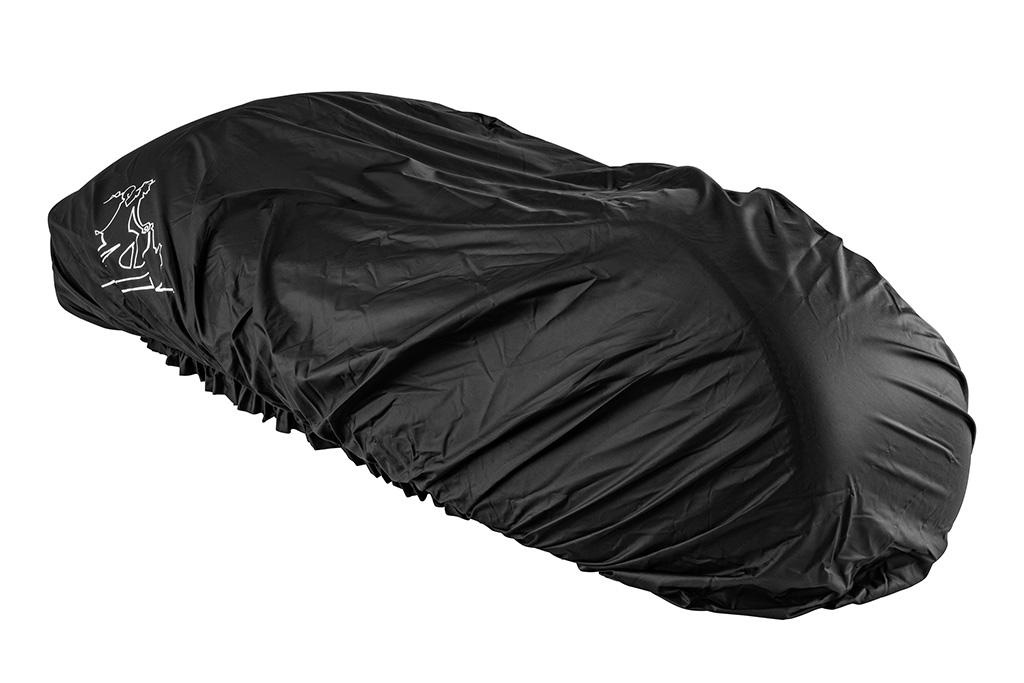 The protective cover is made of a water-repellent material specially designed for outdoor use. This protects it from rain as well as dust and dirt. Thanks to the high quality nylon, the seat is also still protected from UV radiation and thus prevents fading of the seat. The protective cover is available in a size suitable for most popular scooter models.
The SIP protective cover is easy to install and remove. It is simply pulled over the seat and fixed with an elastic band at the bottom. The protective cover is also easy to clean. If it gets dirty, it can simply be wiped with a damp cloth.
Deer clear advantage of the SIP protective cover is that it can significantly extend the life of the seat. By protecting the seat from all weather conditions, it can help the material last longer, saving you money in the long run. Besides, what Vespa fan would want a broken seat for their sweetheart…?
Overall, the SIP protective cover for bench seats is a useful addition for any scooter rider who wants to protect their bench seat from dirt and the elements. With its ease of use and the high quality of the material, it is an investment worth making.
For an all-round protection of the Vespa is worth a look at our article "Vespa covers – the right fit".