John Silva, a keen photographer and adventurer, is pursuing a dream – his dream. Silva wants to explore the whole world, with all its people, leaving nothing out. He finds their diverse lifestyles particularly interesting, the environment in which they live and, of course, all the stories they have to tell. Like other great explorers, John Silva is keen to share his discoveries and insights with the younger generation.
Who is John Silva from South America?

The photographer and journalist is 50 years old and was born in Colombia. There and in Ecuador, he has worked for more than 15 years as a photojournalist in notable newspapers and agencies. These include "El Espectador", "La Patria", "Diario Hoy" and "Agencia AFP (Agence France-Presse).
The Vespa Road Trip through South America

The American continent was the one he had to rediscover. With his Vespa PX200 scooter, which he named "Matilda", he broke through all his mental barriers and completely changed his lifestyle. The adventurer's journey began at the end of 2011 from Ecuador, Quito to be precise. He travelled through 11 different countries in 20 months, covering a distance of over 35,000 kilometres. On his journey, he was welcomed by a wide variety of personalities and clubs. Among them, of course, his friends, Vespa clubs, from the scouts and even from a president of a country he had travelled through. In autumn 2012, his dream of arriving "at the end of the world" unfortunately had to be interrupted. The reason was the freezing cold at the time.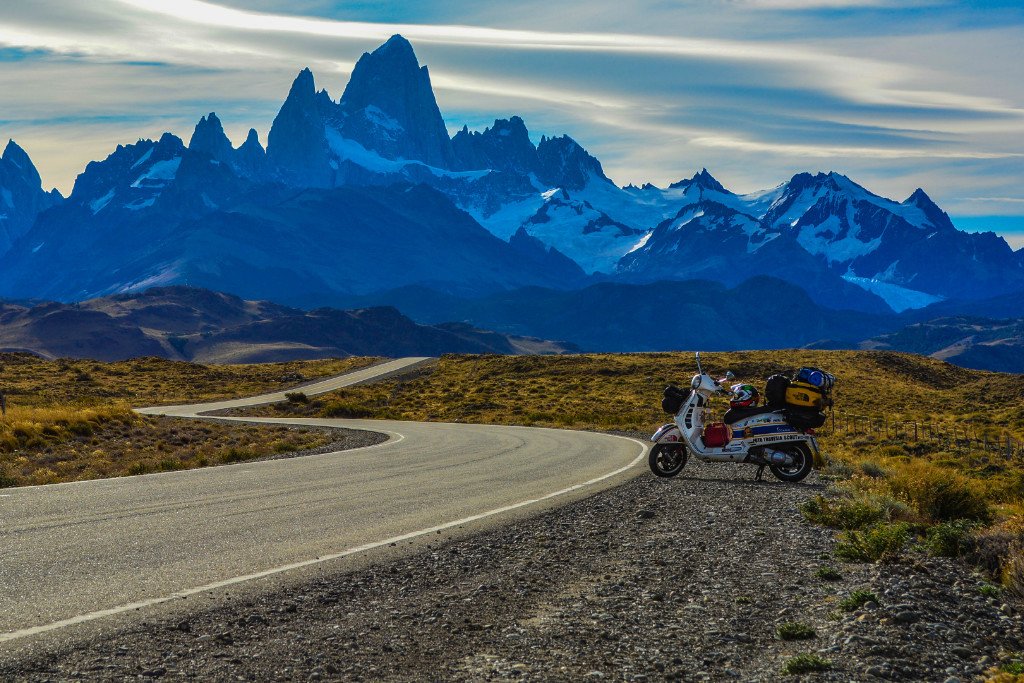 Returning home

Before going on a long break, he returned to Ecuador on 30 June 2013 to finally complete his journey. On that trip, he met a very interesting person, Emilio Scotto. He is one of the greatest travellers of our time. He undertook two world journeys for ten years and even got an entry in the "Guinness Book of Records" for it. The two became good friends. After his break, John began planning the long-awaited trip to Ushuaia, in Argentina's Tierra del Fuego.
And so the journey continued

The photographer's journey continued. Unfortunately, a few stumbling blocks were put in his way. He got a kidney stone, had an accident in Argentina and a major breakdown with his beloved scooter on the open Bolivian plateau. He finally returned to Quito on 3 January 2017, where his journey had also begun. This last journey covered 45 000 kilometres and 9 countries in just 15 months.
The Vespa was always by his side

John's Vespa GTS300 managed to take him to the limit of his journey. Together they crossed all kinds of terrain and proved that this is no problem for a Vespa. The adventurer then travelled through Mexico towards Belize. The route included other extreme points on the planet, namely Central America, North America and Alaska.