When the temperatures rise, it is a nice feeling for things in everyday life to use a scooter. The Vespa is easy to handle and with it many destinations can be reached comfortably. They come in different sizes, even as a one or two seater and they are comfortable to ride. However, not every scooter can be driven with every driver's license. For some, a car driver's license is enough, while for others, extra driver's license classes or extensions are required.
Important criteria for the driving license
The Vespa driving license is based on the size of the model, these are available from 50 to 300 cc.
A Vespa up to 50 ccm can be driven with the car driving license class B. Since January 2020, a new regulation applies, thereby can be driven with extension B196 also Vespas up to 125 ccm.
This is linked to some conditions:
a minimum age of 25 years
at least 5 years in possession of the driving license class B
drivers should be able to prove 13.5 hours (theoretical and practical) driving school
This must be confirmed by a driving instructor, then the extension B196 in the driver's license, an examination is not required.
Here the costs are between 500 and 920 euros, plus the registration at the office of up to about 40 euros and the usual prices for a passport photo.
These things are to be considered with the driving license classes for Vespas
With the driving license class A the most powerful Vespa can be driven and also all other motorcycles in the driving license classes AM, A1 and A2. Here the minimum age is 24 years. With a 2-year driving experience in class A2, this test is already possible at the age of 20. The total cost is about 1300 to 2000 euros.
Why the driving license class AM is very popular with young people
For the Vespa with 125 ccm and a nominal power up to 11 kW, the driving license class A1 is required, here the minimum age is 16 years and the costs are around 1000 euros.
The difference to driving license class A2 is that here the rated power is up to 35 kW and it concerns motorcycles with up to 0.2 kW/kg. If motorcyclists have previously held class A1 for at least 2 years, a practical test is sufficient. There is no need to take an extra motorcycle driving license. While with the driver's license class B the theory is reduced to 10 double hours instead of 12. The costs are around 1000 to 1500 euros.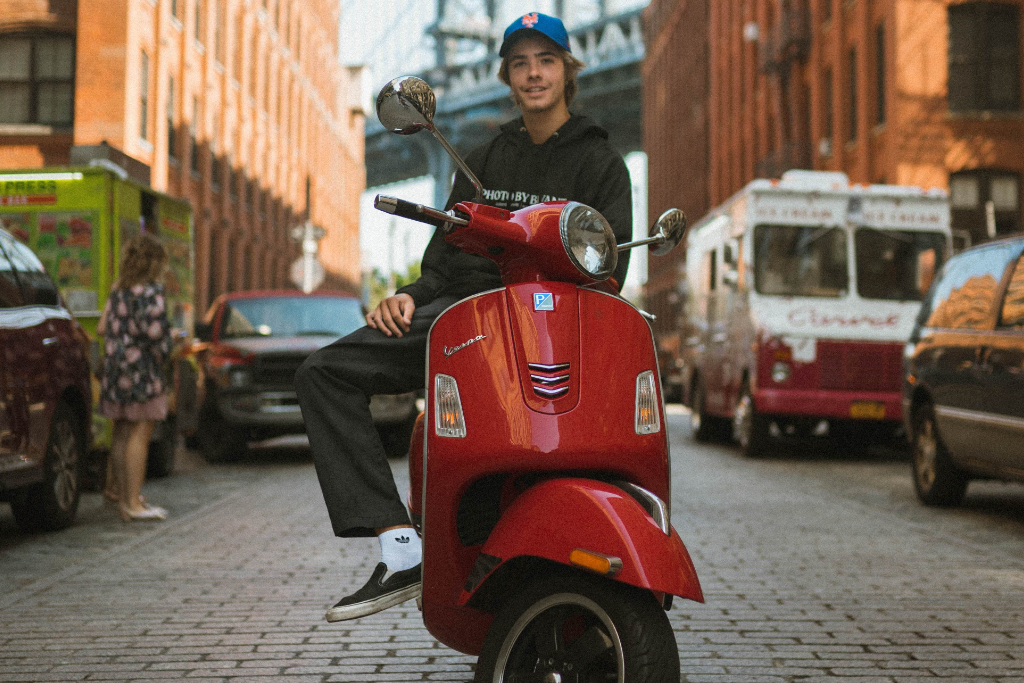 This can be completed since newest already starting from 15 years and with it motorcycles up to 45 km/h are drivable, where the cubic capacity is thus not larger than 50 ccm. Here the cost is around 500 euros. This is an affordable frame, so it is explainable that it is well received by young people.
For the Vespa moped, which does not go faster than 25 km/h, no driver's license is required, a test certificate is quite sufficient.
Also for the Vespa as an electric scooter or E-moped such a certificate is enough and they are a good alternative to the gasoline-powered scooters.