The world-famous Vespa Primavera has been around since 1967. In recent years, Piaggio has brought its classic scooter onto the market again and again with new designs and add-on parts. To enjoy the scooter summer and the Vespa lifestyle in particular, we have the ultimate eye-catcher.
There are various add-on parts specially made for the Primavera that enable conversion to the Picnic Edition. These parts have been specially designed so that they can be easily retrofitted without much effort.
Useful things in city traffic

It's not just the look that has to be right on a picnic excursion with the Vespa; road safety must also be guaranteed, of course. Special turn signals for the front and rear, which have an integrated daytime running light, significantly increase visibility. These are ideally complemented by the SIP Performance LED headlight, which is made of a particularly high-quality chrome lamp ring.
To further emphasise the appealing chrome look, it is advisable to replace not only the mirrors but also the brake levers with chrome parts. This look is then completed by the sporty CNC swingarm cover and the air intake cover in the front area.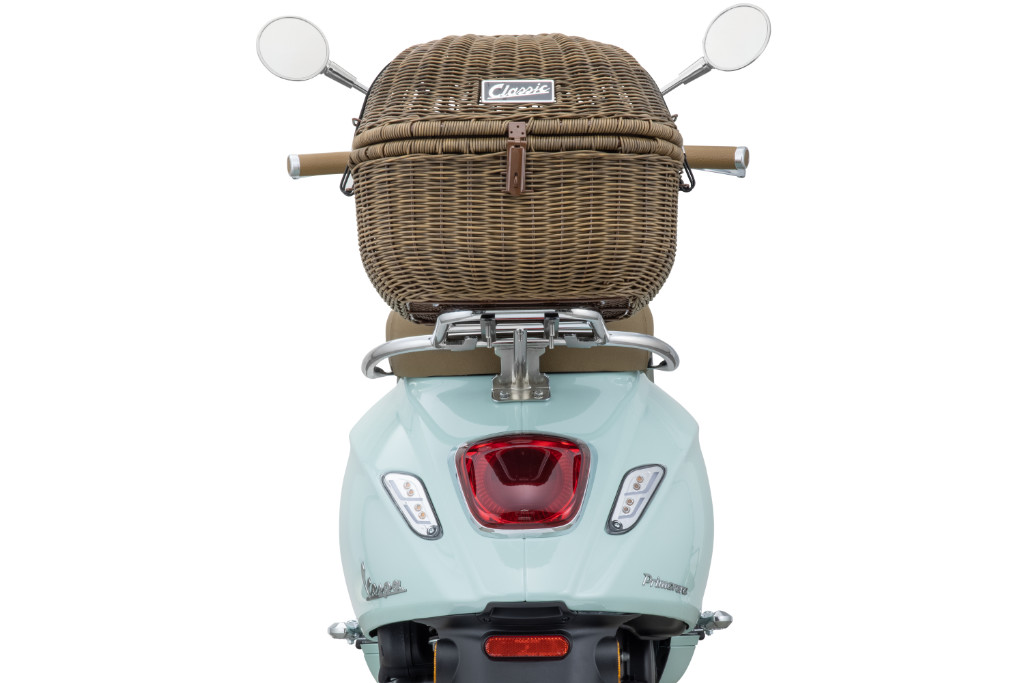 Storage space and comfort – not a contradiction
With most scooters, this is a contradiction in terms. More storage space usually goes hand in hand with a reduction in seating or riding comfort. But not with the Vespa conversion to the Picnic Edition!
The first step is to lower the rear end. This is lowered by two centimetres so that the rider can still sit relaxed on the scooter with both feet on the ground. While this is an advantage for the rider, the pillion passenger benefits from the SIP footrests. These can be easily replaced and offer not only increased comfort but also maximum support.
For transport, the SIP Classic luggage basket is particularly useful on the Edition. With this eye-catcher, purchases or equipment can be transported elegantly. If this space is not enough, you can use the stylish luggage rack in the step-through. There you can also easily transport things between your legs.
Technical accessories

For all technology fans, the digital SIP speedometer and rev counter are particularly useful. With this, eight different background colours can be selected at will.
So what are you waiting for, when you can already ride through the city with the chic special equipment instead.