Most people think of a Vespa as a relaxing trip in the countryside or a short trip through the city. Yet you can do a lot more with the scooter than some people can imagine. But one man with a great fantasy covers all conceivable excursions with a moped: Günter Schachermayr.
Everyone can do roads
The Austrian Günter Schachermayr has combined his love of the Vespa with his passion for extreme sports and inspires the world with it. Under water, in the air or on rails – the man from Upper Austria always sits on the Vespa seat and sets all world records with it. For the 45-year-old, things can't get extreme enough and his only limit is his imagination, because even the impossible becomes feasible for him. Even when he is on two wheels, he goes faster than the police allow. For most of his stunts public venues are used and so it happens that on a 115m high suspension bridge with 2m width in Tyrol a man on a scooter comes towards you.
For his adventures, the extreme sports enthusiast often needs a custom-built Vespa so that the necessary safety precautions can be taken. For a trip to Wolfgangsee, he couldn't decide between water and air, so he decided to venture parasailing on his scooter. With two years of preparation he and his team went at it and yet there were a few teething problems at the beginning. With 145 kg the rig was too heavy to take off and so the first attempt landed in the water. But after a short tinkering it went into the second round, with success. Günter Schachermayr and his Vespa took to the air with an amazing high altitude flight of 75m. The joy was great, but unfortunately sometimes unpredictable situations happen in the outdoors. The wind shifted and the giant dragon lost altitude. Fortunately, nothing worse happened to the Austrian when he hit the water, only his beloved vehicle unfortunately reached the eternal end and drowned.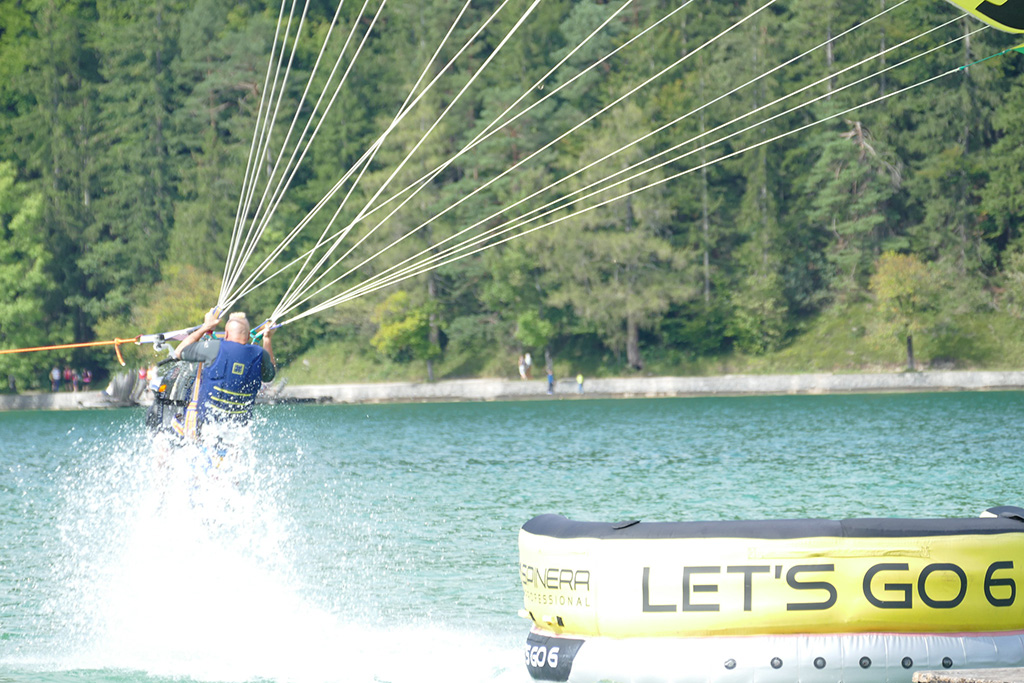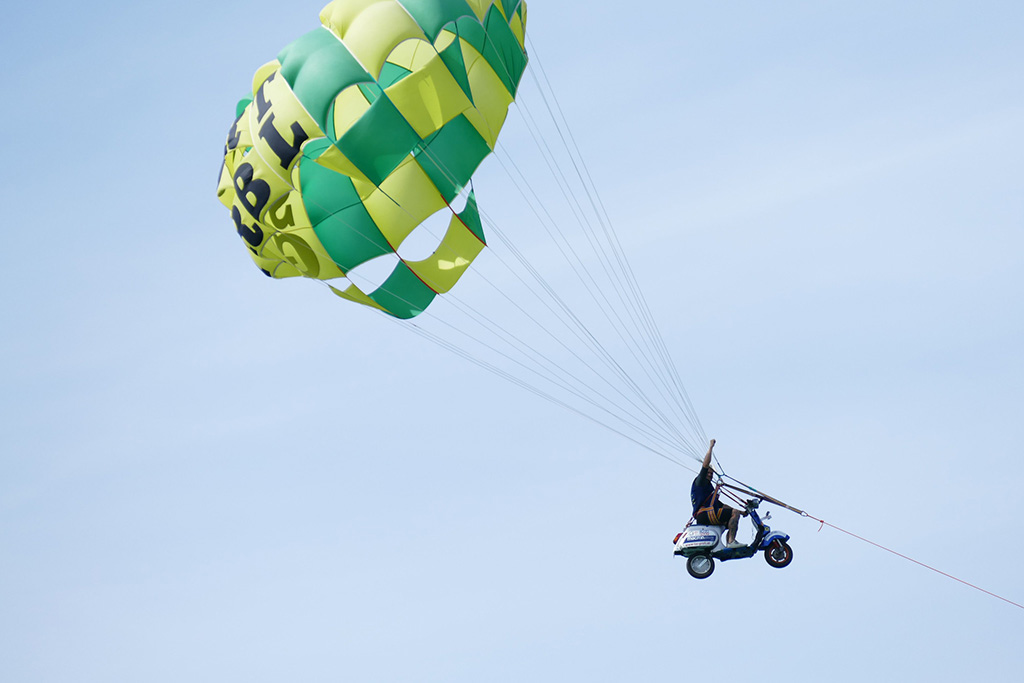 All of his daring experiments can be followed on his social media channels and website, you never know what's around the corner next!
Here is the link to his site: www.guenter-schachermayr.at