Finally, the time has come again! Spring is knocking and we can look forward to warmer temperatures and great rides in the countryside. But that also means the Vespa must be brought back to shape:
What work is involved in the spring check?
It depends on what happened to our beloved scooter in the winter. There are several possibilities for this:
the Vespa has been actively ridden and thus exposed to dirt, moisture and road salt.
In this case, a thorough inspection and care of our scooter is recommended, especially because of the road salt.
it was driven only in snow-free, nice weather. Again, a check after the tour is advisable. Please note: road salt is present even on supposedly clean roads (even when the road is snow-free)
it was sent into hibernation and stood for a long time
We reactivate our beauty
The better and more carefully we have prepared it for the time out, the easier the spring awakening will be. What exactly can be done in preparation before the onset of winter, can be read in the following article: "Vespa Winter Check – What's important".
We have done everything to make sure that our beloved is doing well during her well-deserved time off.
She now thanks us with relatively easy to perform activities that are manageable.
SIP Scootershop always has all the necessary products and tools for care and maintenance in stock.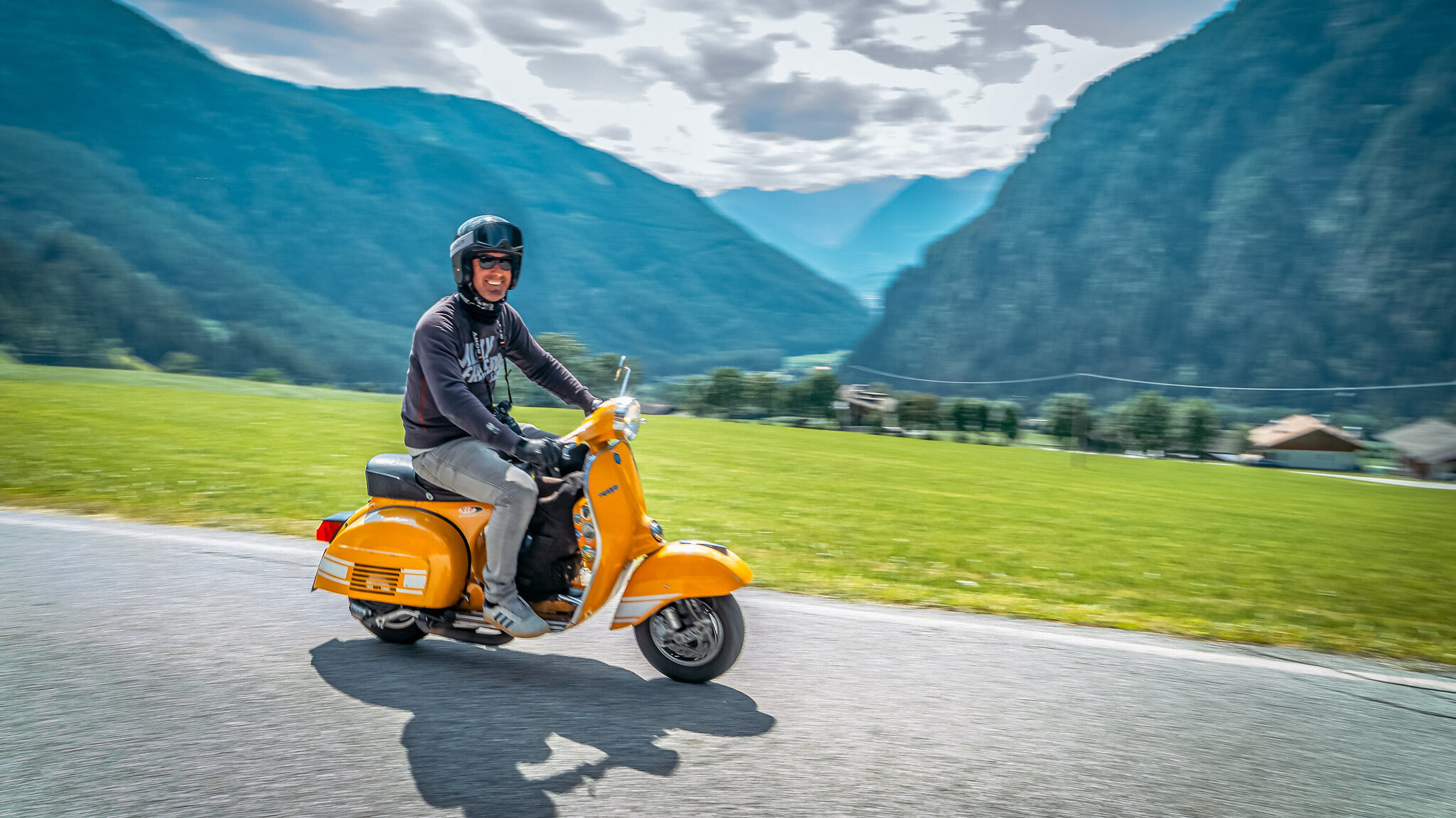 Here is our detailed checklist
The following points are generally recommended, for more specific tips it is always worth talking to the expert.
Renew drained oil
Vespa recommends Castrol Power 1 Racing 5W-40″. The main thing is that the specifications API SL, ACEA A 3 or JASO MA are met. The viscosity (flow characteristics) is important. Ideally from -35°Celsius to +100°Celsius.
Check tire pressure, re-inflate
Vespa recommends 2.2 bar pressure at the front, 2.5 bar at the rear. Attention: the data may vary depending on the model. Please refer to the manual for the correct specification
Check tire tread, replace tires if necessary
A minimum depth of 1.6 mm is legally required, measured in the center of the tire (this is also where the police measure) Two-euro trick: If the outer, silver edge of the 2-euro coin (it measures exactly 4 mm) disappears completely into the tire gap, you can continue driving with a clear conscience
It is important to choose the right tire with high quality, so it is worth looking at the wide range of tires by type at SIP
Clean the air filter or replace it with a new one
Do not wait until the engine power noticeably decreases. We clean the screen from the small box with a mild soapy water. As part of an inspection, the air filter is completely changed
Remove spark plugs and check (they must not be sooty), clean if necessary or insert new ones.
Intact spark plugs can be recognized by their fawn to grayish-yellow color. If they are sooty, clean them with a soft wire brush or spray them moderately with rust remover. Spark plugs are relatively durable despite high loads.
Tip: Be careful when screwing in the plugs, they must not jam. Ideally, coat the thread with ceramic or copper paste, otherwise there is a risk of seizing. We recommend carrying a spare spark plug (this can also be a used plug that has not been disposed of, as long as it is still intact). Failure of a single plug will result in total engine failure
Check brake pads, remove brake shoes if necessary and remove abrasion, replace shoes completely if necessary (safety issue).
For a more detailed insight into the subject there is a separate article: "Vespa rear brake correct adjustment". In it we describe exactly how the shoes of the drum brakes are mounted/dismounted and the brake abrasion is removed
Check moving parts for tightness, retighten screws
Bring torque key into use
Pay attention to the paperwork
In order for scooter riders to be covered in the event of an accident, they need valid insurance coverage. An insurance license plate must be purchased and affixed to the vehicle. Insurance license plates are always valid until the end of February. Anyone wishing to ride on public property after March 1 will need a new license plate. Before your first ride after the winter, you should therefore check whether your insurance cover still exists or whether it needs to be renewed. After a longer break from driving, the risk of incidents occurring due to a lack of routine is comparatively high.
Everything summarized for spring
When does the Vespa season start?
In Germany, the Vespa season is often ridden between March and October, but this can vary depending on the region and weather conditions. It is also important to follow local traffic rules and regulations to ensure you are driving within the law.
Vespa checklist for spring
It is important to take a look at the oil, tire pressure and tread, air filter, spark plugs and brake pads. In the absence of expertise, it is best to put the Vespa in experienced hands, so that everything is properly checked and repaired.
What do I need to consider legally for the start of spring?
Valid insurance coverage is required for all Vespa riders. Insurance license plates must be purchased and affixed to the vehicle. Insurance license plates are always valid until the end of February.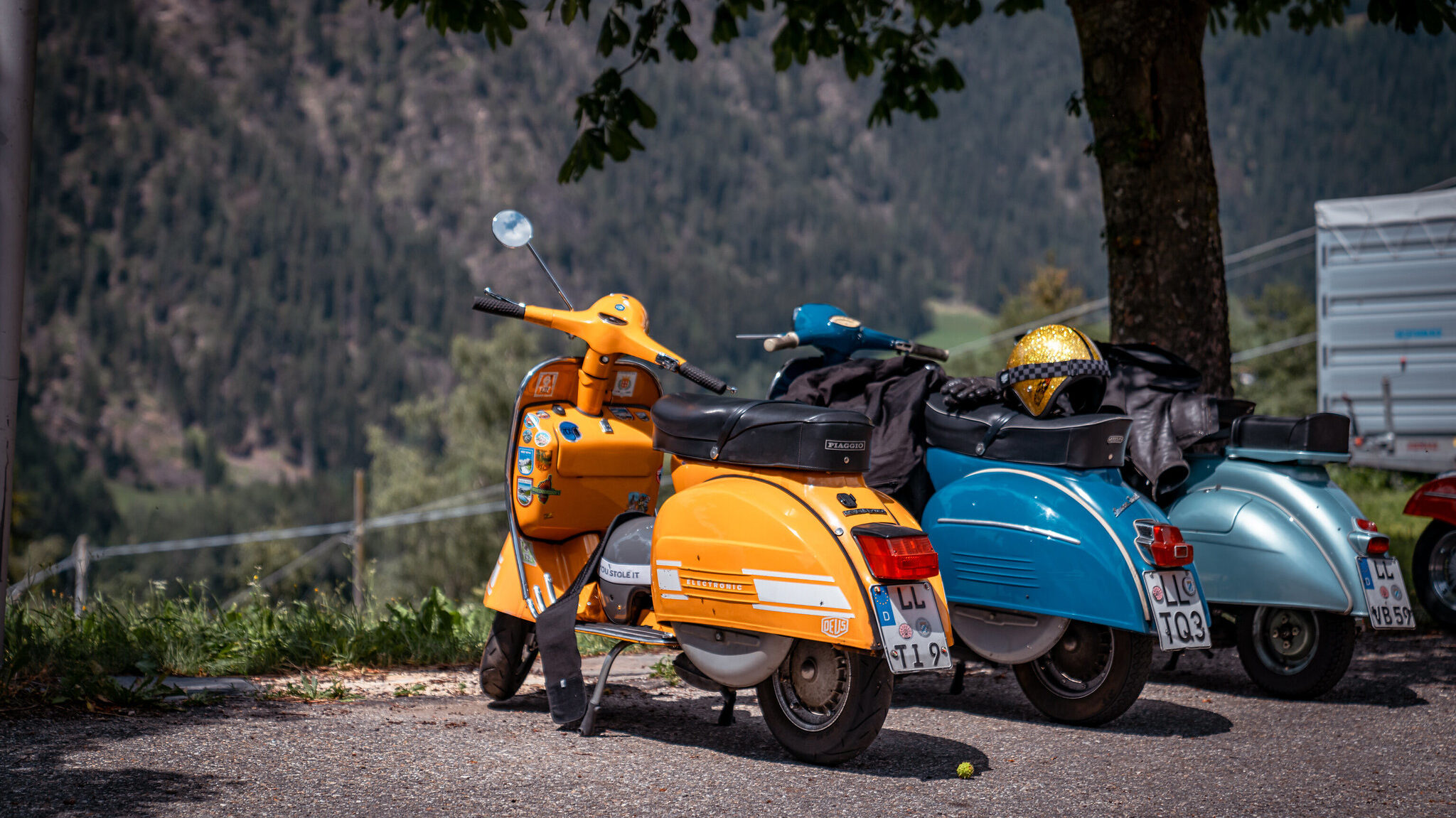 Safety costs, but pays off
No one has money to give away. But as we know, safety on the road is paramount. This is of course the highest priority for us Vespa pilots. Better a tire changed too early, spark plug check or oil change done earlier than due. Too late or not at all ⇨ No-go. How stupid would it be if the car didn't start because we missed a service appointment? And of all things to save on oil, no Vespisti comes to the idea anyway.
For all those who can and want to take the spring check in hand, we recommend spare parts and other accessories & attachments from the trusted hands of SIP Scootershop to choose. Not only thanks to high quality products, but also because of the excellent service you are in very good hands here.